Looking for a unique location to hold your private event?
Our panoramic terrace, elegant tasting room and modern facilities offer an exclusive and intimate venue for your special event. May it be a wedding, corporate event or celebration, Cantina Imperatori offers a most original and sophisticated solution for your private event.
The Tasting Room
Wooden ceiling beams, large windows, hardwood floors, stone hearth fireplace and an innovating wine rack give this intimate space all the stylish impact you are looking for.  The open space may be configured to accommodate your needs and is flexible and versatile for any event up to 40 people seated and 55 guests standing buffet.  The Tasting Room opens onto the panoramic terrace with picturesque views of the vineyard and Rome in the distance.  The space leaves you with a taste of the wine country lifestyle and the charm that is synonymous with Cantina Imperatori. Ideal for private dinners, business receptions or social celebrations.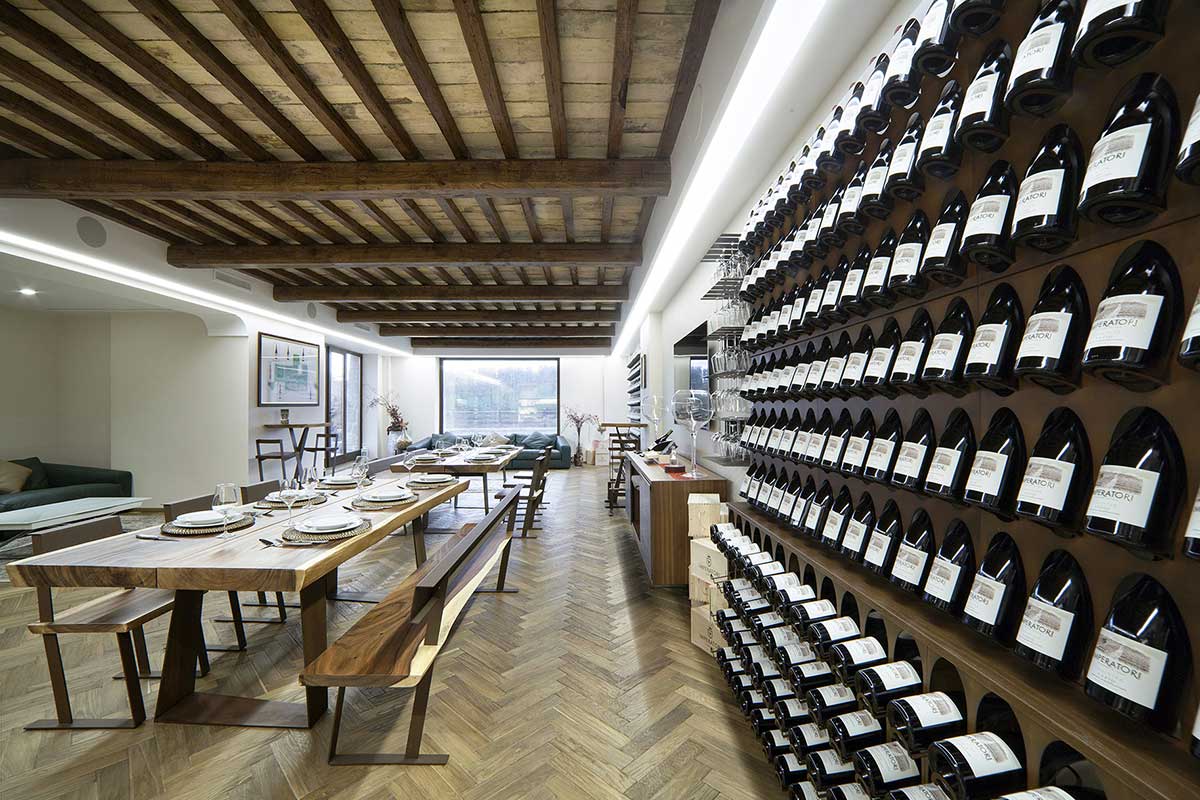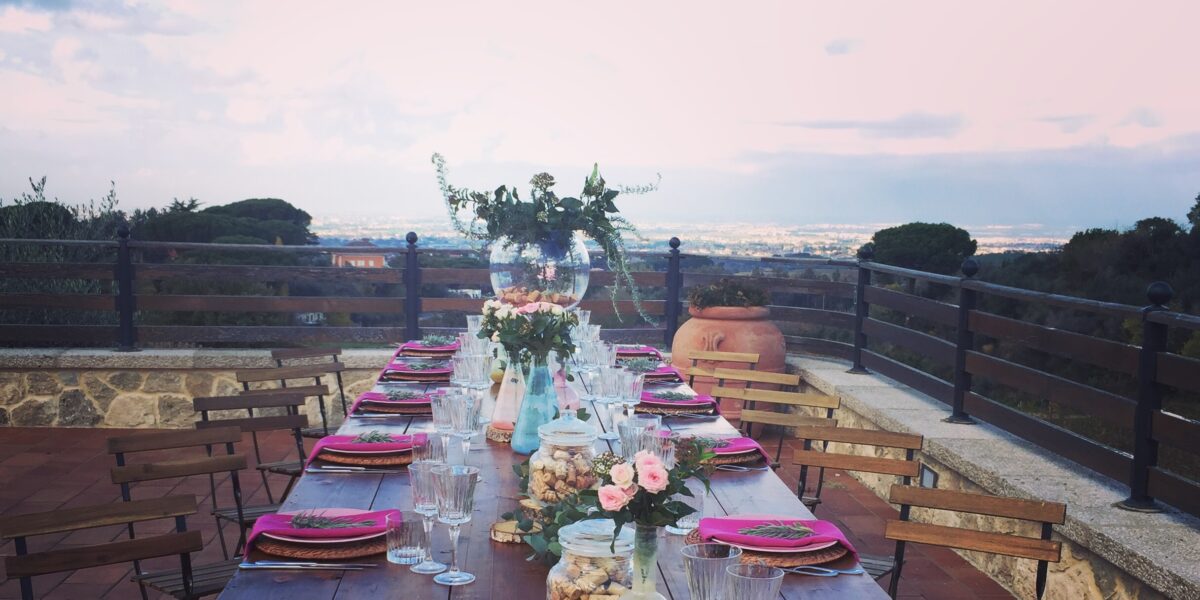 Our Terrace
Our vast terrace boasts amazing sunsets, panoramic views of the vineyards and the Eternal City in the background.  The spectacular view from the terrace makes the most original and breathtaking backdrop.
The Cellar
As an authentic winery cellar, the cantina is perfect for those who come to enjoy a casually elegant winery feeling. This space can become a unique backdrop for your wine receptions, social celebrations and hosting group experiences.