Lazio Wine
Cantina Imperatori
The company is located in an area south of Rome, in an outstanding winegrowing region, where vines have grown in this area from time immemorial. Our goal is to produce wines that can interpret, in a different key, the distribution area where the company is rooted. Our aim is to create wines intended for consumers of products of excellence.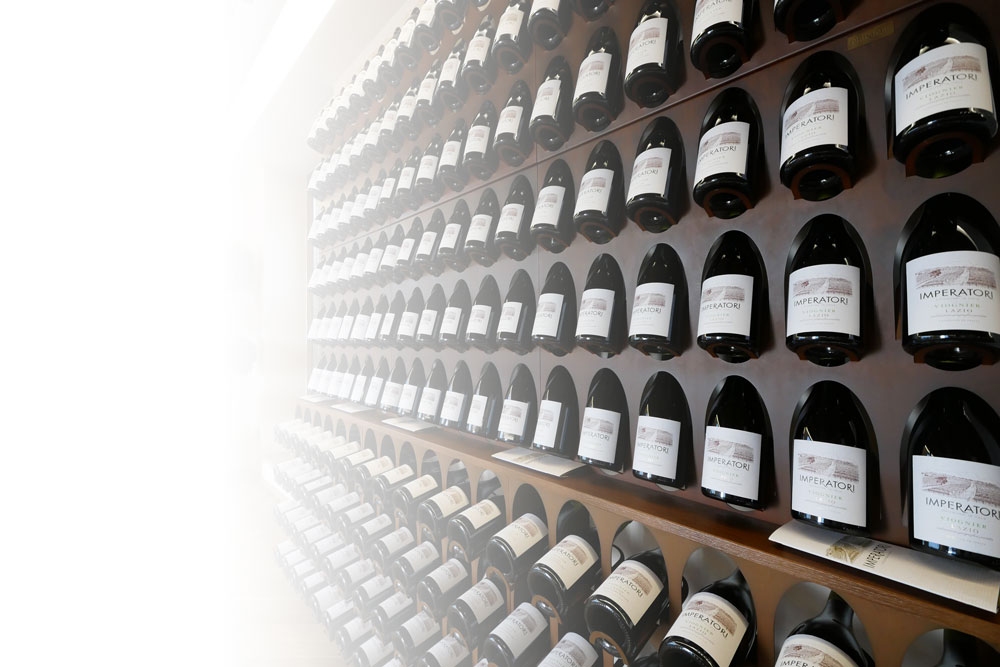 Book a tour or plan your special event with us.
Winery Tours and Events
Experience Cantina Imperatori through our wine tasting tours and take part in our events.
Or looking for a unique location to hold your private event?  May it be a wedding, corporate event or celebration, Cantina Imperatori offers a most original and elegant solution for your private event. Discover more.
Contacts
Cantina Imperatori